"Balls" Game Labs is a "research & design" division of "Balls". Created in 2015, BGL employs computer scientists, video game developers, engineers, physicists, mathematicians, programmers, acadmic and industry researches to research on science, develop "possibly awesome, possibly bizzare" video games on "weird" platforms, like printers and calculators, and "create cool robots, among other things".
Researching areas
Edit
Communications
Porting to Electronics
Computer Vision
Computational Linguistics
Data Mining and Management
Computational Science
Education through Video Games
Computer Systems and Networking
Programming Languages
Virtual and Augmented Reality
Applications for Phones
Motion Capture
Software, Programming Principles and Tools
Social Sciences
Use of Wind and Solar Power
Machine Learning
Hardware and Devices
Economics and Computation
Information Retrieval and Knowledge Management
Cloud Computing
Gesture, Speech Regocnition, Synthesis and Dialog Systems
Mobile Computing
Hardware and Device Accessories
Media-Rich Experiences
Graphics and Multimedia
Computer Architecture
Video Games Relating to and Using Health & Well-Being
User Experience
Microeconomics
Asynchronous Circuits
Dynamics
Physics
Games developed
Edit
| Name | Platform | Year | Publisher | Notes |
| --- | --- | --- | --- | --- |
| Balls LCD | Handheld LCD toy | 2015 | "Balls" | The first project to be developed by the Game Lab. |
| FitBrawl | iOS, Android, Blackberry, Windows Phone, Symbian | 2016 | | An adventure RPG game to be played through excersising and fitness. |
| Announced collaboration with Koto Laboratory | TBA | 2017 | Koto Laboratory and "Balls" Game Labs | First announced collaboration by "Balls" Game Labs |
| Untitled Projects | Confirmed platforms[1] | TBA | Unknown | The first of the games will be the most widely ported game. |
Games ported
Edit
The game will be listed like "Game Name (New Platforms; Original Release Year-Port Release Year/Publisher) - Notes (optional)"
Spacewar (Inifinidev Pro LCD, Browser; 1962-2015/Self-published) - This was one of the examples made for Infinidev Pro as LCD game example, and for Infinidev Light as a browser game example.
Coming soon!
Tools developed
Edit
Currently developed
Edit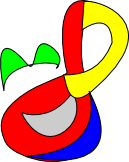 GeoBob Engine 2 (Cross-platform engine; 2015/Self-published) - The engine was released under MIT license in 2013, and was handeled by the GeoBob Engine community. The Game Lab has since been a lead engine developer from 2015, when it was founded.
Project Mariyn (Cross-platform engine; possibly 2026/Self-published)
Tatsu (Cross-platform lighting and physics engine; 2015/Self-published) - Acquired from it's "sibling studio" Wingstar Studios in 2015.
PhD (Windows, OS X, Linux; 2015/Self-published) - PhD is a 3d photo editing, illustration and motion poster creation tool, acquired from it's "sibling studio" Wingstar Studios in 2015.
Sketcher Model Pro (Cross-platform; 2015/Self-published) - Face animation and model creation tool, for animations and video games. Acquired from it's "sibling studio" Wingstar Studios in 2015.
Infinidev (Cross-platform; 2015/Self-published) - Two versions are available. First one is the free version, Infinidev Light, which comes with libraries, built-in customized texture editing and simple programming enviroment. The second version is Infinidev Pro, costing $10 a year, coming with emulators for selected platforms (like Linux, GP2X, Mac OS X, etc.), do-it-yourself LCD toy set as optional, ability to program and create advanced "blocks" for the programming enviroment with Python, ActionScript, Lua and more, joystick support, ability to export the game as executable, as Python script, as Flash project, ability to support USB and third-party accessories like Wiimote, Wii U Gamepad, PlayStation Move, Kinect and more, online multiplayer tools, and the same features as in Infinidev Light.
Laboratories
Edit
"Balls" Game Labs Silicon Valley
"Balls" Game Labs Japan, based in Osaka, Japan.
"Balls" Game Labs Australia, based in Melbourne, Australia.
"Balls" Game Labs New York
"Balls" Game Labs @MIT, located at Massachusetts Institute of Technology, next to MIT Game Lab's building.
More coming soon!
Other laboratories
Edit
Mango Shanghai
Mango Kuala Lumpur
References
Edit
↑

The first game was confirmed to be developed for Atari ST, Acorn 8-bit, Commodore 64, QNX, BBC Micro, Commodore Amiga, AmigaOS, ZX Specturm, CD-i, FM-7, SAM Coupe, Amstrad CPC, IBM PC, Linux, Acorn 32-bit, Raspberry Pi, Atari 2600, J3100, MorphOS, OLPC computers, BeOS, RISCOS, Dreamcast, Maemo, GP32, iStation v43, GP2X, Wiz, MSX2, MSX TurboR, MSX2+, MSX, Flash, PalmOS, Sharp Zaurus, Rapier Game-Fi, iPAQs, Symbian, UIQ, Softfield VR3, Sgea Master System, Neo-Geo, PC-8801, PC-9801, TRS-80, X68000, FM Towns, Sharp Wizard, Handheld LCD toy, Uzebox, Atari Lynx, Commodore Amiga CDTV, TurboGraphx-CD, Sega Genesis, 3DO, Commodore Amiga CD32, OS/2, Cambridge Z88, Amstrad GX4000, Java ME, Ovi Store, Windows Phone, Pocket PC, Virtual Boy, Ouya, Amazon Fire TV, FireOS, Atari 7800, Rockbox, TI-84 Plus, TI-93 Plus, TI 99/4A, TI-86, TI-93 Plus, Zune, PDCurses, TI-44/9A, Amtel AVR, OpenGL, Amstrad PCW and Casio calculators. The other game was confirmed to be developed for Robotis BIOLOID, Violet KAROTZ, Lego Mindstorms NXT, Lego NXT, Roomba, Sony AIBO, iRobot Create, Aldebaran Robotics NAO, Parrot AR.Drone, Orbotix Sphero, Q.bo, RS.Media, ROS,
"Balls" studios
Main studios
"Balls" (E) | "Balls" Game Labs (E) | Balls Indipendent Games (E) | Slik Games (A) | Starway Games (A) | Wingstar Studios (E)
Established studios (E)
"Balls" Studios Chicago | "Balls" Studios New Orleans | "Balls" Studios Riverside | "Balls" Studios Dundee | "Balls" Studios Toronto| Wingstar Studios Los Angeles
Wingstar Online Studios: Austin ∙ Seoul ∙ Hunt Valley
Acquired studios (A)
Slik Games (South ∙ UK) | Starway Games
Upcoming Studios
Publishing (P)
"Balls" | Balls Indipendent Games (E) | Midway Amusement Games (A) (X) | ASC Games (A) (X) (former publisher) | Volatile Games (A) (X) (former main studio)
Technology studios/Research and development facilities (T)
Quality Assurance (closed in July 30, 2014)
"Balls" Quality Assurance Studio 1/"Balls" QA Novato (closed in July 30, 2014)
Testing Centers (closed in July 30, 2014)
"Balls" Beta Testing Studios USA (closed in July 30, 2014)
Software Planning Group (merged to Mango and Game Analysis & Bug Club Group)
"Balls" SP UI Development Group (console interface development group) (merged to Mango) | "Balls" SP Sound Orchestra (responsible for music and sound development and design for the projects that includes any "Balls" Software Planning Group's contributions, now merged to Game Analysis & Bug Club Group) | "Balls" SP Software Development Group (responsible for developing software from the handheld console titles with partner developers, merged to Game Analysis & Bug Club Group)
Tech Dev & System Dev Group (merged to Mango and "Balls" Game Analysis & Bug Club Group)
"Balls" TDG Designer & Enviroment Group (responsible for SDK manufacturing, development and design, experimental technologies and other respective development kits like GeoBob Engine) (merged to Mango) | "Balls" TDG Technical Support Group (merged to Mango)| "Balls" TDG Service Database Group (formed to provide digital entertainment as a service for owners of any "Balls" software or hardware) (merged to Mango) | "Balls" TDG Mechanical Group (responsible for developing software titles and peripheral (peripheral group merged with Mango), rest of the group merged to Game Analysis and Bug Club Group) | "Balls" TDG Hardware Development Laboratory Group (creation of various software technologies, hardware tools, and development kits with new members and engineers) (merged to Game Analysis & Bug Club Group and Mango)
Game Analysis & Bug Club Group
"Balls" GAB Development Group (see note 1)| "Balls" GAB UI/Sound Group (aids in music and sound effect creation and in UI and special effect creation) (merged to Mango) | "Balls" GAB Bug Club (responsible for debugging) | "Balls" GAB Music Group (created out of "Balls" SP Sound Orchestra and the former GAB group, GAB UI/Sound Group)
Integrated Research & Engineering Group (merged to Mango)
"Balls" IRE Planning Group | "Balls" IRE Technology & Mechanical Group | "Balls" IRE Industrial Group
(all IRE studios are responsible for associated peripherals)
European Research Group (merged to "Balls" Studios Montreal)
"Balls" ERG Middleware Group | "Balls" ERG Video Codec Group
(responsible for various software technologies such as video compression and middleware)
Network Business & Service Group (merged to "Balls" Studios Montreal)
"Balls" NBS Operation Group (responsible for operations of multiplayer/co-op servers of "Balls" games)
Manufacturers and it's factories
Mango (A) (Shanghai/Kuala Lumpur)
Former Studios
Defunct studios (X)
K2 Productions (A) | LO Studios (A) | SIZ (E) | "Balls" Studios Chapel Hill (E) | "Balls" Studios Alameda (E) | "Balls" Studios Chipping Sodbury (E) | "Balls" R&D Studios Cologne/QA Germany Team (E) (T) | "Balls" Studios Lyon/BIS ("Balls" Integration Studio) (E) (T) | "Balls" Casual Entertainment (E) | Mythic Entertainment (A) | "Balls" Studios Chertsey (E) | "Balls" Studios Victory (A) | "Balls" Studios Baltimore (E) | Kesmai (A) | It's BIG | FRED Publishing (A) | "Balls" Studios Buenos Aires (E) | "Balls" Studios Santiago (E) | "Balls" Studios Shanghai (E) | "Balls" Studios Mexico (E) | "Balls" Studios San Francisco (2008-2010) (E) | "Balls" Studios Quebec (1997-2004) (E) | "Balls" Studios Köln (1999-2001) (E) | "Balls" Studios Noida (2007-2009) (E) | "Balls" Studios Venezuela (2001-2002) (E) | "Balls" Studios New York (E) | Red Eagle Games (A) | Planet Ghost Corp (A) | "Balls" Studios Valencia (2003-June 2014) (E) | Ubisoft Blue Byte (2011-June 2014) (A) | Harmonix (2009-June 2014) (A) | "Balls" Studios Taiwan (2012-June 2014) (E) | Ubisoft Bucharest/Fun Labs (2012-June 2014) (A) | "Balls" Studios Sofia (E) | "Balls" Studios Casablanca (E) | "Balls" Studios Lisbon (E) | "Balls" Studios Warsaw (E) | "Balls" Studios Medellin (E) | "Balls" Studios Bogota (E) | "Balls" Studios Taunton (E) | "Balls" Studios Valletta (E) | "Balls" Studios Eugene (E) | "Balls" Studios Szczecin (E) | "Balls" Studios Mexicali (E) | "Balls" Studios Johannesburg (E) | "Balls" Studios Hong Kong (E) | "Balls" Studios Madrid (E) | "Balls" Studios Las Vegas (E)/"Balls" Quality Assurance Studio 1/"Balls" QA Las Vegas (E) (Quality Assurance) | "Balls" Studios Hanoi (E) | "Balls" Studios Kharkov (E) | "Balls" Studios Da Nang (E) | Rockstar Vienna (A) (liquidated in June 2014) | Mad Doc Software (A) (liquidated in June 2014) | Sunflowers (A) (liquidated in June 2014) | Gamelion Bydgoszcz (A) (liquidated in June 2014) | Infrogames Sheffield House (A) (liquidated in June 2014) | 7 Studios (A) (liquidated in June 2014) | Kush Games (A) (liquidated in June 2014) | "Balls" Studios Budapest (E) (liquidated in June 2014) | "Balls" Studios Bristol (E) (liquidated in June 2014) | "Balls" Studios Cheltenham (E) (liquidated in June 2014) | Gameloft Studio New Delhi (A) (liquidated in June 2014) | "Balls" Studios Copenhagen (E) (liquidated in June 2014) | "Balls" Studios Prague (E) (liquidated in June 2014) | "Balls" Studios Dubai (E) (liquidated in June 2014) | "Balls" Studios Canberra (E) (liquidated in June 2014) | "Balls" Studios Chengdu (E) (liquidated in June 2014) | "Balls" Studios Zurich (E) (liquidated in June 2014) | "Balls" Studios Teesside (E) (liquidated in June 2014) | UTV Ignition Entertainment (A) (merged to "Balls") | UTV True Games (A) (merged to "Balls") | UTV Indiagames.com (A) (merged to "Balls" Indipendent Games and "Balls") | PopCap Games (A) | Terminal Reality (A) | Infrogames Entertainment SA (A) | Krisalis Software (A) | "Balls" Studios Kuala Lumpur (E) (merged to Mango) | "Balls" Studios Cluj (E) (merged to Mango) | Pandemic Studios Brisbane (A) | Ready At Dawn Studios (A) | War Drum Studios (A) | Westlake Interactive (A) | Crytek Ukraine (A) | Red Storm Entertainment (A) | "Balls" Studios Frankfurt (E) | "Balls" Studios Milan (E) (liquidated in June 2014) | "Balls" Studios Oxford (E) (liquidated in June 2014) | "Balls" Studios Orlando (E) | "Balls" Studios Nottingham (E) | Carbonated Games (A) | "Balls" Studios Newcastle (E) | ASC Games (A) (P) | EA Romania (Bucharest) (A) ("Balls" Mobile brand was discontinued)| Volatile Games (A; former publisher/main studio) | "Balls" Studios Wakefield, "Balls" Studios Belarus, "Balls" Studios Auckland, "Balls" Studios Barcelona, "Balls" Studios Dublin (E), AsiaSoft/Sanuk Software, Melboure House/Krome Studios, Ignition Texas, Ignition Tokyo, 2K Marin, 4J Studios (A) (closed in July 2014) | "Balls" Engineering, Manufacturing and Customer Service (Ulm/Chennai) (E) (closed in July 30, 2014; after it's console was cancelled) | Midway Amusement Games, Sega AM2/Overworks (A) (P) ("Balls" discontinued "Balls" R&D Amusement games and stopped focusing on arcade games in July 31st, 2014) | "Balls" Studios Birmingham, "Balls" Studios San Diego (E), Psygnosis Camden Studio (A) (closed in August 2014)
Departured studios (-)
"Balls" R&D Studios Macclesfield (now as Chillingo) (E) (1999-2004) | "Balls" Studios Highgate (2004-2009) (now owned by WB Games) | "Balls" Studios Seoul, EA Salt Lake, Crytek Istanbul, "Balls" Studios London, "Balls" Studios Bangalore, Beijing Perfect World, Team Bondi, Zynga With Friends, Irrational Games, Wild Needle/RedOctane, Overkill Software/GRIN, Fishlabs Entertainment, "Balls" Studios Annecy (sold and merged to UltraNitro Studios in 2014) | "Balls" Studios Nagoya, "Balls" Studios Saigon, "Balls" Studios Manchester, "Balls" Studios Jakarta, "Balls" Studios Makati, "Balls" Studios Abu Dhabi (bought by Starway Games in 2014) | "Balls" Studios Moulineaux, "Balls" Studios Shenzhen, Ubisoft Sao Paulo, Ubisoft Pune/Gameloft Pune, Turbine, Lucasfilm Animation Game Group/Lucasfilm Animation Singapore Game Group/Lucasarts Singapore, THQ Digital Studios UK, EA Phenomic, Related Designs, "Balls" Studios Hangzhou/2K China, Crytek Black Sea (acquired by Geoshea Games, Co.) | Treyarch (A) (half of the Treayarch studio was acquired by "Balls" from Activision in June 2012; the studio was bought back by Activision) | Visceral Games, Criterion Games (A) (bought back by EA) | NG:DEV.TEAM (bought by SnakeCore) | BigPark (formerly "Balls" Studios Vancouver, staff and co-owning rights to trademarks sold back to Microsoft Studios) | Yager Development (spun-off in August 2014)
Note 1: In 2014, the GAB Comprehensive Group merged with TDG Mechanical Group's "software group", TDG Hardware Development Group's "software technology" and "hardware tool" groups and SP Software Development Group to form GAB Development Group