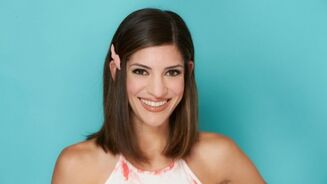 Bronte D'Acquisto (born 1990) is an American reality show television personality and voice actress. She is known for her appearance on the eighteenth season on the CBS reality show Big Brother, where she came in 14th place. She will voice the young Catalina in the 2017 hand-drawn/CGI animated film Nature Cat: The Movie.
Ad blocker interference detected!
Wikia is a free-to-use site that makes money from advertising. We have a modified experience for viewers using ad blockers

Wikia is not accessible if you've made further modifications. Remove the custom ad blocker rule(s) and the page will load as expected.