This page is under construction.


Since this page is published, it is not finished because there is more information to show. If it's almost finished, then you can remove this template. In the future, the page may be finished. If you can't delete this template, please contact the admins.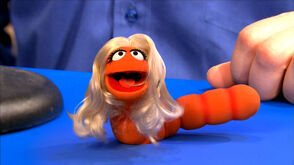 Carrie Underworm is a Muppet worm celebrity who appears in a 2009 episode of Sesame Street. She appears at the Squirmadega Car Race and performs the "Worm Anthem" before the race begins.
She is a spoof of a similar singer named Carrie Underwood, who voiced the character.
In MYCUN 2, she serves as Carrie Underwood's assistant.
She is performed by Stephanie D'Abruzzo.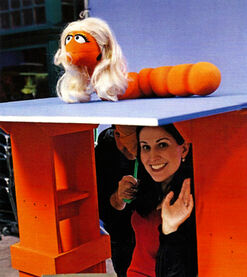 Ad blocker interference detected!
Wikia is a free-to-use site that makes money from advertising. We have a modified experience for viewers using ad blockers

Wikia is not accessible if you've made further modifications. Remove the custom ad blocker rule(s) and the page will load as expected.