Welcome to the Geo G. Wiki!
Welcome to the Geo G. Wiki
Please keep in mind that almost everything you will see here is fan-made. Please don't be tricked into thinking it's real. Also, no hackers, vandals, and whatnot allowed!
---
Browse
Featured Article of March 2017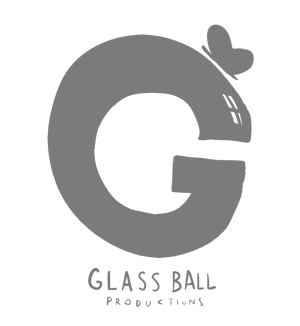 Glass Ball Productions (also known as Glass Ball Animation or Glass Ball Studios, commonly referred to as Glass Ball) is an American production company and animation studio of the animator Geo G., owned by Geo LTD., a subsidiary of NBCUniversal. It was established in 1988 and is based in Burbank, California.
Glass Ball is best known for the animated series Geo TV, Cland Ann and Life of a Teenage Rockstar, and the films My Brother's Friend, The Autism Problem, Geo Movie, Cland Ann: The Movie, Niz Chicoloco, BJ and Wally, Sherman's Lagoon, The Planetokio Movie and MYCUN. Despite being a subsidiary of Geo LTD., Glass Ball also produces films and television series for other companies to distribute, notably Universal Pictures and 20th Century Fox.
Poll of the Month
Which 2017 movie you're looking forward to?
Featured Article Voting
What should be the featured article of April 2017?
Favorite Character?
Who is your favorite Geo G. character?
Did you know?
Geo Guy was originally planned to be named Neo Guy?
Dynamically changes - refresh me!
Affiliates
Party
You may also like to share something interesting to us. Feel free to post them in our Party Page or take a look at it!
0
Geo G. Wiki
Join the Chat>
Admins
Rules
Read the rules here.
Blogs
I was sick at this point.

Also, I won't be able to go on my computer until the time when I get home from school.

Read more >
Click here to see more blog posts.
Site Activity
New pages
Helping out
To write a new article, just enter the title in the box below.
Not sure where to start?
Adding content
Talk and more...
Check out the community portal to see what the community is working on, to give feedback or just to say hi.
Ad blocker interference detected!
Wikia is a free-to-use site that makes money from advertising. We have a modified experience for viewers using ad blockers

Wikia is not accessible if you've made further modifications. Remove the custom ad blocker rule(s) and the page will load as expected.