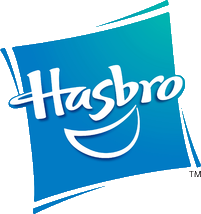 Hasbro, Inc. (an abbreviation of its original name, Hassenfeld Brothers) is an American multinational toy and board game company. Hasbro is the third largest toy maker in the world with revenues of approximately $4.45 billion. They had the license for releasing Hamtaro merchandise until the license was followed by Jazwares in 2004. They were also known for manufacturing the VideoNow.
Ad blocker interference detected!
Wikia is a free-to-use site that makes money from advertising. We have a modified experience for viewers using ad blockers

Wikia is not accessible if you've made further modifications. Remove the custom ad blocker rule(s) and the page will load as expected.