This page is under construction.


Since this page is published, it is not finished because there is more information to show. If it's almost finished, then you can remove this template. In the future, the page may be finished. If you can't delete this template, please contact the admins.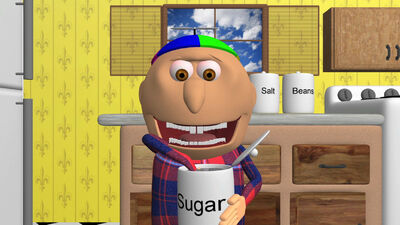 "Johnny Johnny Yes Papa" is a nursery rhyme about a young boy who is confronted by his parent for eating sugar without permission. On YouTube, the song is often featured in "amateur quality": animated music videos.[1]
References
Edit
Ad blocker interference detected!
Wikia is a free-to-use site that makes money from advertising. We have a modified experience for viewers using ad blockers

Wikia is not accessible if you've made further modifications. Remove the custom ad blocker rule(s) and the page will load as expected.