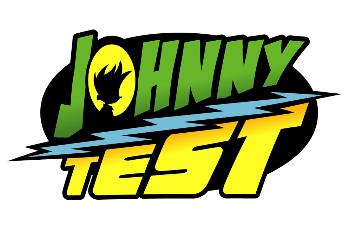 Johnny Test is an American-Canadian animated television series produced by Warner Bros. Animation, for the first season, and Cookie Jar, for the remainder of the series. It premiered on Kids' WB, on September 17, 2005, which continued to air the series through its second and third seasons. The rest of the series aired on Cartoon Network, from its debut on January 7, 2008, in the United States and internationally. In Canada, the series airs on Teletoon, premiering September 8, 2006.
The series revolves around the adventures of the title character, Johnny Test, an 11-year-old suburban boy who lives with his super-genius 13-year-old twin sisters, Susan and Mary, both of whom are scientists. They reside in the fictional town of Porkbelly, which is alternately located in Ontario or British Columbia. Johnny is often used as a test subject for his genius twin sisters' inventions and experiments, which range from gadgets to superpowers. Their experiments often cause problems that he must resolve and he must sometimes fight villains in the process. He occasionally saves the world with his sisters' inventions.
On June 25, 2015, James Arnold Taylor, who voices Johnny Test, stated that he was unaware of any plans for season seven.
In MYCUN, Johnny Test appeared as one of Carrie Underwood's henchmen.