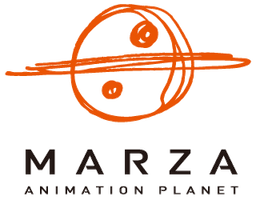 Marza Animation Planet Inc. (株式会社マーザ・アニメーションプラネット Kabushiki Kaisha Māza Animēshonpuranetto) is a Japan-based CGI animation studio dedicated to making full-length feature films. Their extensive résumé includes CGI add-ins for television series and video games. Their head office is located on the 18th floor of the NYK Tennoz Building (天王洲郵船ビル Tennōzu Yūsen Biru) in Higashi-Shinagawa, Shinagawa, Tokyo. They also have branches in Kangawa, Japan, San Francisco, California, Los Angeles, California and Sydney, Australia. They are currently known as the main CGI development group for Sega. Originally it was Sega's internal CGI Production team that began in 1996.
Ad blocker interference detected!
Wikia is a free-to-use site that makes money from advertising. We have a modified experience for viewers using ad blockers

Wikia is not accessible if you've made further modifications. Remove the custom ad blocker rule(s) and the page will load as expected.