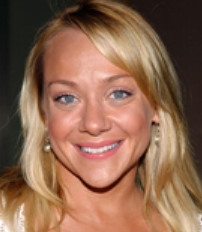 Nicole Julianne Sullivan (born April 21, 1970) is an American actress, comedian, and voice artist. She is best known for her six seasons (1995-2001) on the sketch comedy series MADtv and five seasons (2001-2005, 2007) on the CBS sitcom The King of Queens. She was also the lead role in the short-lived Lifetime series Rita Rocks.
Her voice roles include the villainous Shego in Disney's Kim Possible, Franny Robinson in Disney's Meet the Robinsons, Amanda Reef in Nature Cat: The Movie, and Kitty in the Bad Kitty film series.
Ad blocker interference detected!
Wikia is a free-to-use site that makes money from advertising. We have a modified experience for viewers using ad blockers

Wikia is not accessible if you've made further modifications. Remove the custom ad blocker rule(s) and the page will load as expected.