"Hello, papaguena!"
―Stuart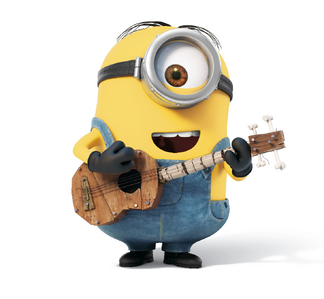 Stuart is one of the Minions and the tritagonist in Minions. He is also one of the main characters in MYCUN.
Stuart is a one-eyed minion with combed hair. He is playful and funny. He is skillful at video games like Dave.
While some minions had 2 eyes, including Stuart's friend Dave, other minions, including Stuart, had only have just one eye.