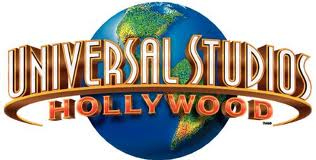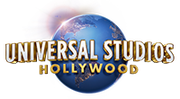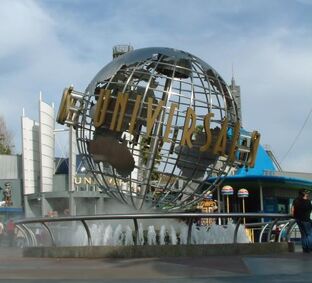 Universal Studios Hollywood is a film studio and theme park in the Universal City community of the San Fernando Valley region of the city of Los Angeles, California, United States. It is one of the oldest and most famous Hollywood film studios still in use. Its official marketing headline is "The Entertainment Capital of LA". It was initially created to offer tours of the real Universal Studios sets and is the first of many full-fledged Universal Studios Theme Parks located across the world. Woody Woodpecker is the mascot for Universal Studios Hollywood.
Outside the theme park, a new, all-digital facility near the Universal Studios backlot was built in an effort to merge all of NBCUniversal's West Coast operations into one area. As a result, the current home for KNBC, KVEA and NBC News with Telemundo Los Angeles Bureaus with new digital facility is on the Universal lot formerly occupied by Technicolor SA. Universal City includes hotels Universal Hilton & Towers, the Sheraton Universal Hotel, the multi-screen Globe Theatre, often used for banquets and receptions and Universal CityWalk, which offers a collection of shops and restaurants. In 2013, the park hosted 6,148,000 guests, placing it 17th in the world and 9th among North American parks.
Ad blocker interference detected!
Wikia is a free-to-use site that makes money from advertising. We have a modified experience for viewers using ad blockers

Wikia is not accessible if you've made further modifications. Remove the custom ad blocker rule(s) and the page will load as expected.